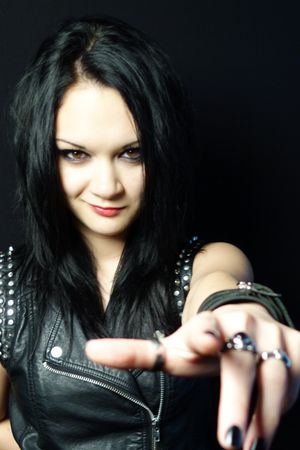 IT'S THAT TIME OF YEAR AGAIN! Adrienne's got some shows coming up--
26 April with Seven Spires on The BIRN's "Are you metal yet?" radio show hosted by Javier Morales. Recorded performance and live interview. 5-7 PM EST. 
www.thebirn.com
28 April with
 the Berklee Hardcore/Heavy Metal Ensemble. 4:30 pm at the David Friend Recital Hall, 921 Boylston Street in Boston 02115.

6 May Power Thrash with SONIC PULSE (filling in for vocalist Dan Hammer). Max's Blues Cafe, 68 Field Street, Brockton, MA. $5, 18+, 7PM. Also playing are Warhead, Shotgun Cure, Aggressor, Mea Defectum, Dave K Fights Himself.

24 May Rock/Metal with BROTHERHOOD OF GRACE. Venus 3 in Hanson, MA.