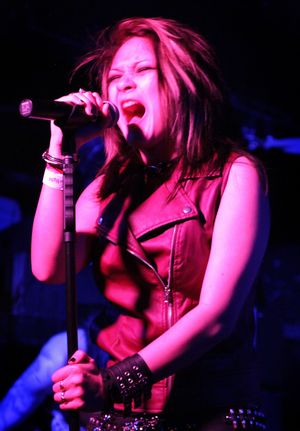 Well, this is it. Adrienne's last two UK gigs before she heads back to the States. Hope to see you at one of these:
8 May with DIRTY DEEDS at the ACM HDip Showcase. Electric Theatre, Guildford. They are on around 7:50 pm, but the ticketed evening begins at 7:00.
10 May **Headline Show** with RIOT UNDERGROUND at Theory Project Revolution, Guildford Community Centre. Doors £7 pm, all ages, £4 adv/ £5 otd.
Also, there will be an informal farewell gathering on 23 June if you're in Guildford and want to say one last goodbye:
23 June "One Last Hug" Just an informal gathering for anyone who wants to say goodbye and have one last hug before Adrienne leaves for the States. If the weather is good, we'll probably just meet by the river in front of the Britannia pub in Guildford (9 Millmead, Guildford, Surrey GU2 4BE). If it rains, well, we'll think of something.
Details here.
Thank you for your support these last three years! xx