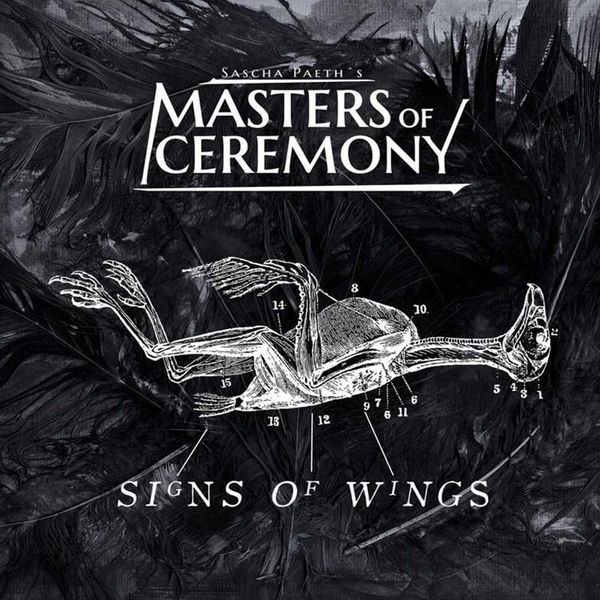 From Frontiers Music slr: 
Sascha Paeth has launched a new band, Masters Of Ceremony and their debut album "Signs Of Wings" is out now! Sascha put together a great group of musicians including Felix Bohnke (Avantasia) on drums, André Neygenfind (Avantasia) on bass, Corvin Bahn on keyboards, and the awesome American singer Adrienne Cowan (Seven Spires). Offering a wide range of styles within the metal spectrum, from aggressive and straight-forward metal songs, to more melodic and symphonic tracks, this record has a bit of everything. 
Sascha says, "Finally, I am putting my energy into a metal project of my own. It is the sum of my experiences over the years and a bit of a revival of what I was doing in the past." 
"Signs Of Wings" available on CD/LP/Digital. A limited edition, 180g, gatefold, white vinyl edition of "Signs Of Wings" is available on the Frontiers EU and U.S. stores. This pressing is strictly limited to 300 copies worldwide. Get a copy here, while supplies last.