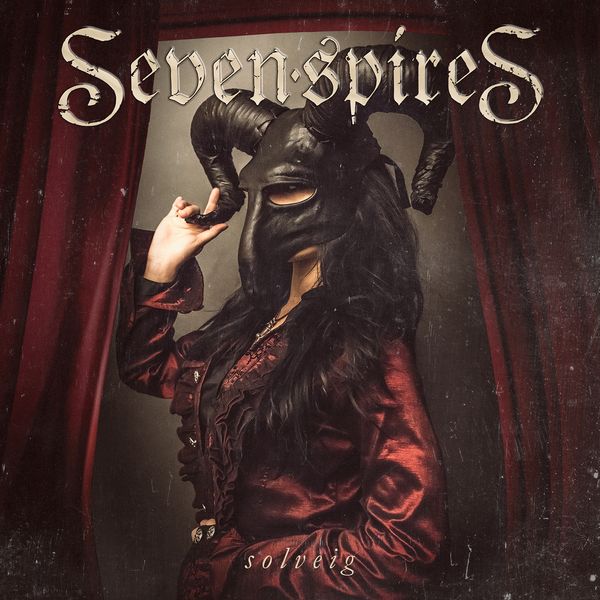 SEVEN SPIRES
NEW ALBUM: "SOLVEIG" TO BE RELEASED AUGUST 4, 2017 WORLDWIDE!! 
Track list: 
1. The Siren 
2. Encounter 
3. The Siren (Reprise) 
4. The Cabaret of Dreams 
5. Choices 
6. Closure 
7. 100 Days 
8. Stay 
9. The Paradox 
10. Serenity 
11. Depths 
12. Distant Lights 
13. Burn 
14. Ashes 
15. Reflections 
Graced once again by the mixing/mastering genius of Sascha Paeth and Miro Rodenberg, Seven Spires' new album is "SOLVEIG", a theatrical metal concept album in two acts. It is the story of a lost soul and his journey through a Demon's sunless neo-victorian underworld. Despite small glimmers of hope, it is a grim tale with a heavy focus on escapism, death, and decadence. With distinct attention to melancholic power metal, melodic death, and black metal, Seven Spires fuse sounds from across the spectrum of metal with their great love for Romantic composers, and the atmospheric and storytelling capabilities of film scores.